We've been listening to your feedback and we have a major update to share with you.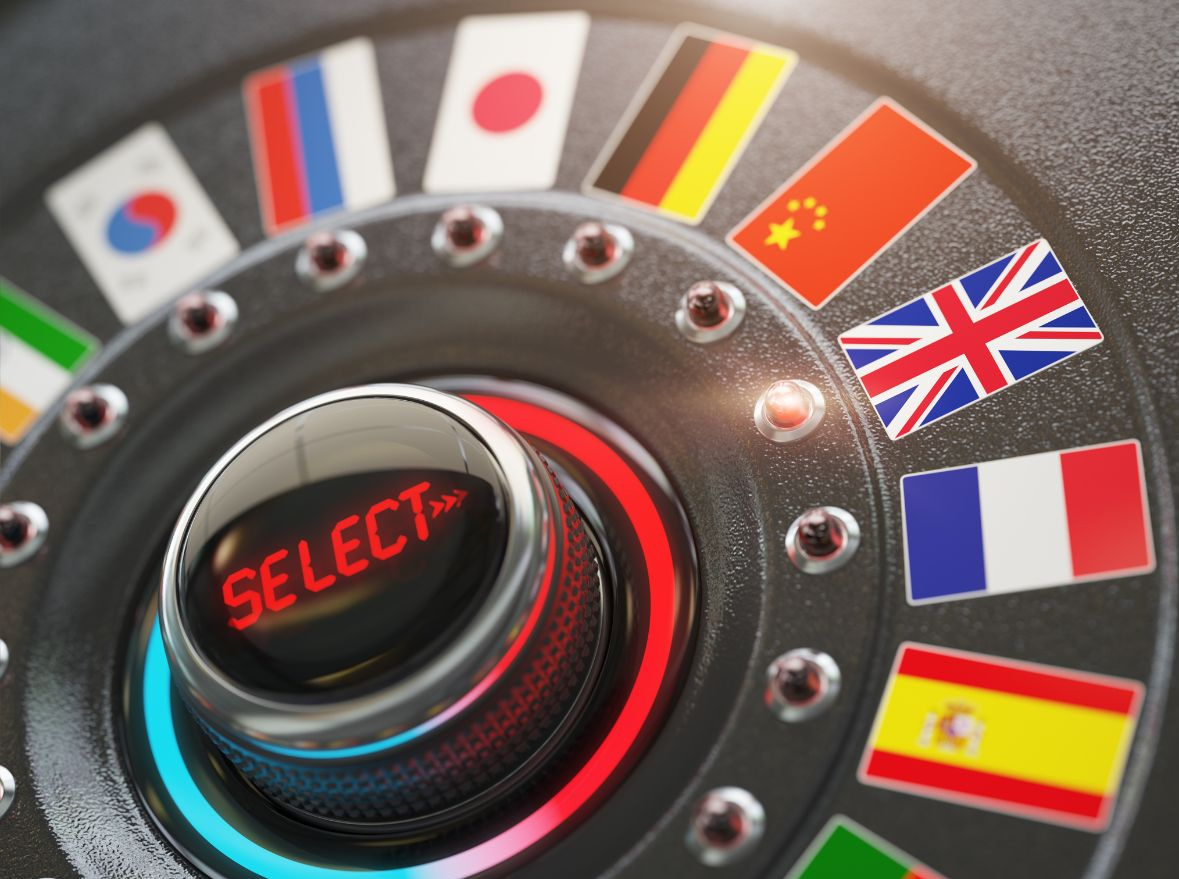 Custom Languages!
Previously, you could choose from 43 major world languages, but now you can add any language to your QR code.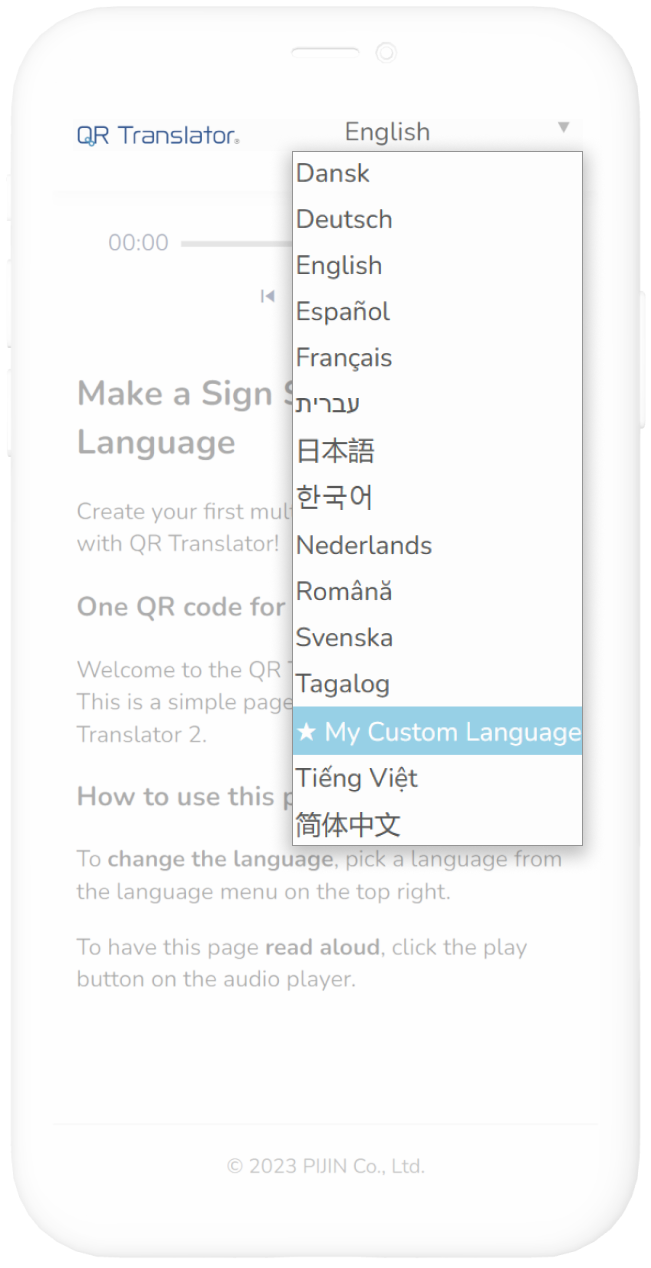 Creating a custom language is easy: Simply add your language to the Custom Languages dialog! Once registered, you can add it to any of your QR codes.
Login to try it or keep reading to learn how.

More control and flexibility
Custom languages offer endless possibilities to make your content more accessible and engaging. For example, you can:
Add any languages that are not supported by default
Create multiple pages for one language, e.g.:

Different varieties of a language such as Metropolitan French and Quebec French
Different versions of the same content, each targeted towards a different audience. For instance, a Simplified Language version for readers with a limited language proficiency or a separate audio guide geared towards a younger audience.
Machine translate
Is your language on the list of Supported Languages for Machine Translation? Great! That means you can also enable machine translation to your custom language.
How to create a custom language
Basic Settings
To create a new custom language, login and click the button to open the Custom Languages dialog. Next, click the button and provide a display name and a label.

The display name will be visible to your audience in the language selection menu, so we recommend entering it in the custom language itself (e.g. "ʻŌlelo Hawaiʻi" for Hawaiian or "தமிழ்" for Tamiḻ. This will also help QR Translator check if machine translation is available.
The label will only be visible to you on the Dashboard. Any combination of 2-5 characters will do.

Click to save your new custom language.
You can now add the language to your QR codes the same way as you would add any other language!

When you first add a new custom language, QR Translator checks if machine translation is available based on the language you used to enter the Display Name.
If the detected language is correct, simply click "yes" to set it as the language for machine translation.
Advanced Options
In the event that QR Translator couldn't detect the correct language, you can enable machine translation manually.

Here's how you do it:
Find your language is on the list of supported languages and copy the language code.
Open the custom language's Advanced Options dialog.

Enter the language code into the corresponding field and click save.
You can now machine translate your custom language to and from other languages!
---
We're here to help.
If you have any questions, please contact us anytime.