All translations are 100% editable
Each language you add has its own designated page. This makes it easy to customize content for each language and ensure that translations are tailored to meet the unique needs of your audience.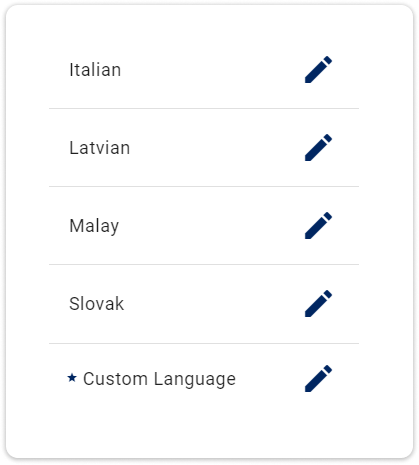 Glossary
Specify how you want brand names or specific terminology to be translated in each language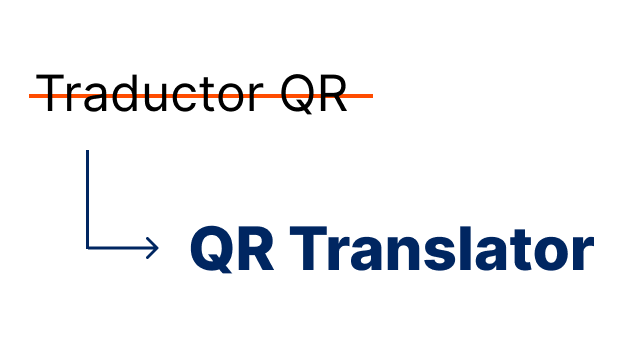 Unlimited Retranslations
Regenerate your translations any time with flexible source- and target language options.
Translations are only generated when you give the green light, ensuring that you're always in charge of the final output.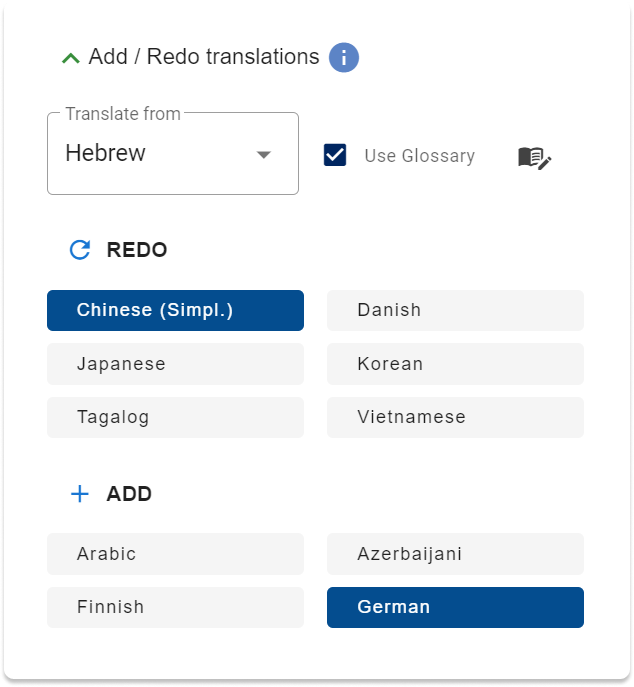 Add your own languages
You may want to add a translation in a language that is not supported by default. With Custom Languages, you can define your own languages.
In some cases, you may be able to use machine translation on your custom language.
More about custom languages →