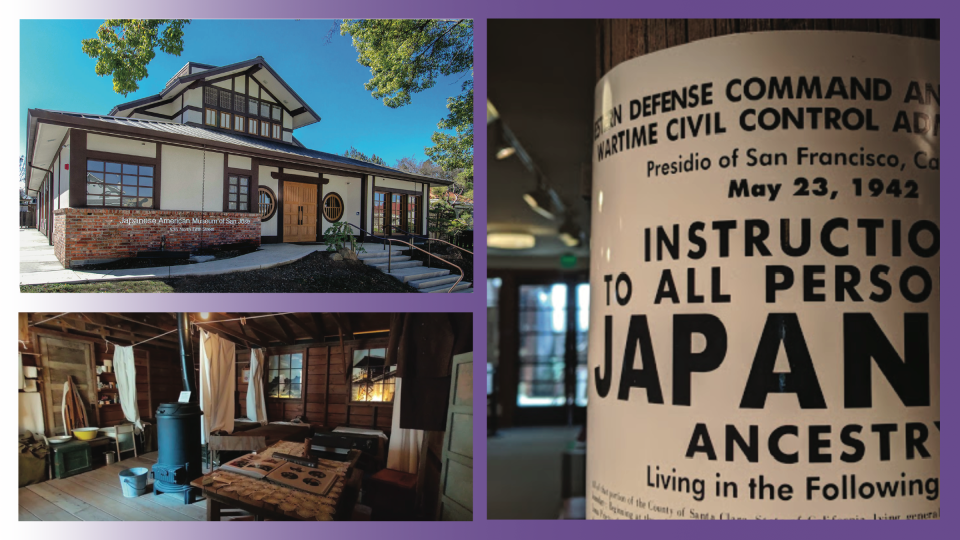 The Japanese American Museum of San Jose, located in the heart of Silicon Valley, showcases a collection of permanent and rotating exhibits telling the story of more than 100 years of Japanese American history. In May 2022, the museum employed QR Translator to make the museum's displays available in 15 languages. As the museum was the first to use QR Translator in the U.S., we were curious to see how visitors received the QR Translator displays. We spoke with Michael M. Sera, Board President of the Japanese American Museum of San Jose, and asked him to share his take on QR codes in the U.S. and why he chose QR Translator.
How did you find about QR Translator?
Michael: We found the QR Translator application through your website, doing a Google Search on QR Translation.
Is reading QR codes to obtain information well-established in the U.S.?
Michael: I would say yes, and people do recognize QR codes. I may be biased since I work in technology and travel to Japan frequently. I know that the QR codes were developed in Japan and further refined to where they are today.
Why did you decide to use QR Translator?
Michael: I reached out to QR Translator, and we had a Zoom meeting to share what we were trying to do. They supported us immediately, and we started meeting to go through the technology and to better understand how to use it. It is a great technology and allows us to address our mission and vision. We wanted to make the information we share in the gallery readily available to anyone who visits, regardless of language. With QR Translator, we are able to address most of the major languages.
How do you plan to use QR Translator?
Michael: We are breaking up the project into three phases. Phase 1 is to capture the museum signage in the agricultural area of the museum. We had about 50 signs that were updated and will include QR Translator. Phase 2 will bring QR Translator inside the main gallery, and we will include QR Translator on most of the text. Phase 3 will take us to San Jose Japantown, which has landmarks and monuments supported by the Japantown Community Congress of San Jose (jcc-sj.org). I am a board member of this organization and hope to work with another group to capture the information.
Please tell us if there are any details you made a point of getting right when creating the content.
Michael: A large audience we wanted to address is the Japanese nationals that visit the museum. So we have a native Japanese speaker who has gone through the entire Japanese translation to check the machine translation for accuracy.
What kind of response have you received from stakeholders and end-users?
Michael: They like the application. We also updated the signage at the same time, and so both have been positively received.
To what kind of organizations or companies would you recommend QR Translator?
Michael: I would recommend you talk to museums throughout the US. They will all have similar challenges to what we are experiencing, so QR Translator would be an ideal solution for them as well as anyone who is trying to reach a broad audience with multiple languages.
Related
Press Release: QR Translator debuts in the US at San Jose's Japanese American Museum

QR Translator is a web service developed by PIJIN Co., Ltd.. Founded as a start-up company in 2011, PIJIN carries on its mission to free the world from language barriers while preserving cultural and linguistic diversity. PIJIN holds patents for QR Translator in Japan, China, Korea, the EU and others.
Contact
Murasaki Fujiyama
Marketing / Public relations
Shin-Marunouchi Center Bldg. 21F, 1-6-2 Marunouchi,
Chiyoda-ku, Tokyo 100-0005 Japan
Tel: +81(3)-4531-9690
Email: Contact form

Japaense American Museum of San Jose showcases a unique collection of permanent and rotating exhibits chronicling more than a century of Japanese American history. Visitors will learn about early immigration during World War II and the challenges they faced while adapting and contributing to West Coast communities. JAMsj provides a historical forum that stimulates present-day discussion on civil liberties, race relations, discrimination, and American identity.

Contact
Chip Hayashi
Marketing / Public Relations
535 North Fifth Street
San Jose, CA 95112
Tel: +1 (408) 294-3138
Email: Please refer to https://www.jamsj.org/contact